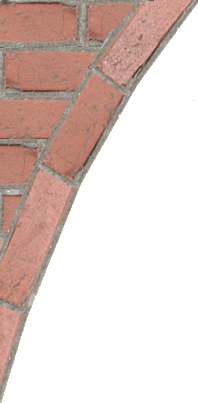 Dr. Paul Gouda 

                Ph.D., P.R.M.D., C.Chem. 

The preceding link will take you to my personal site. I first created it back in 1998 when I suddenly found myself in a new, strange town, with my 4 years old son in my sole custody, following the failure of my marriage, starting all-over again.  I had time to write after putting my son to sleep at 7 PM, with leaving the house not an option, of course. It was - and still is, just my son & I.

The site has a "chat" tone to it, late hours of hallucinations and reflections.  It presents many photos, reflecting on: school, football (soccer), fun and foolishness times, my son and my books, and, a secured personal diary ... More of a casual all-over type personal site.  

The link shown above, will present the author in me.  

I have been a professional graduate student for a while! In different, unrelated arenas.

Literature:   poetry:     Intoxicated Emotions                

                                   The scent of the full moon         

                                   The purple dream

                   Novel:       The Sound of High Heels. 

                   Sociology:  The development of medieval theology and its reduction to a systematic form. (400 pages defended, published thesis).

                                      Survival of the cutest.

                                      The power of boobs - (not out yet. Still in the stage of scattered papers on my desk.)

                   Football (soccer):  Club & association management guide

                                                Psychology of officiating

                                                National referees - development programme, written for QFA while serving as National development expert.

                                                Referee instructor's technical clinic manual. Prepared for BCSA.

                                                Report writing.

                   Recreation:    Chef's encyclopedia.

                   Science:        Choosing the sex of your baby: made simple, made certain.

                                          As, Se, Sb  Atomic Absorption VS Inductive Coupled Plazma

                                          Hg ultra trace analysis, diphenylthiocarbozone VS cold vapour AAS.

                                          Bone analysis, critical supplementary diets.

                                          Neurological T-E-H molecular structure manipulation.  

Personal:

background and 

the single 

dad, 

The link shown above reflects on a long career as a research analytical chemist and consultant - lecturer.  Research papers included a variety of fields: ultra trace inorganic analysis, specific bone development research, medicinal use chemical analysis, neurological chemical research, and more.

Chemist and chief chemist positions at Barringer Research Magenta, EPL "Environment Protection Laboratories", Optimum Green Canada.

Research papers included widely utilized university text books on AS, Se, Sb, Hg ultra trace analysis, and laboratory manual.

A successful participation as an Association Chairman, Technical development director, referee assessor & instructor and an overseas national contract as a national technical expert.  An author with globally recognized books on football. As well, 15 years as the editor of a a Club, a league, a Referees' district association and a National Association magazines.

Thank you for visiting my site.  Warm regards.

                                                           Paul